Shrink File System
When restoring Windows to a smaller partition than the original, make sure to shrink the file system before creating the image.
To shrink the NTFS filesystem, control-click on the Source volume and select Shrink Windows (NTFS) Filesystem. Please note that shrinking the file system will not affect the file size of the resulting Winclone image. No data in the file system will be affected by shrinking the file system. Shrinking will remove unused space from Windows so that it can be later restored to a smaller Boot Camp partition.
If there is any chance that the destination partition will be smaller, then shrinking the file system first is a recommended practice. The only penalty is the additional time required to run the shrink process. When the image is restored to the destination partition, the file system will automatically expand to fill the available allocated space.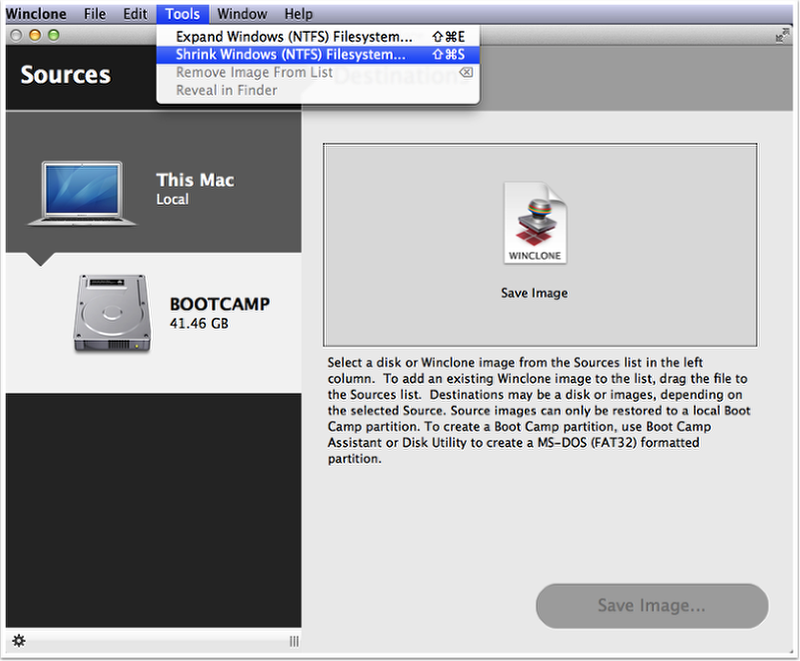 Resize Confirmation
Verify that you want to shrink the file system.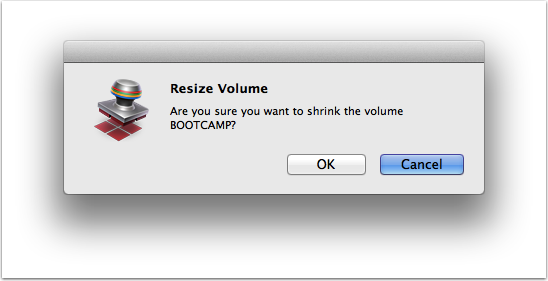 Shrink Operation
Boot Camp will temporarily be unmounted and the file system will be reduced to the smallest size possible.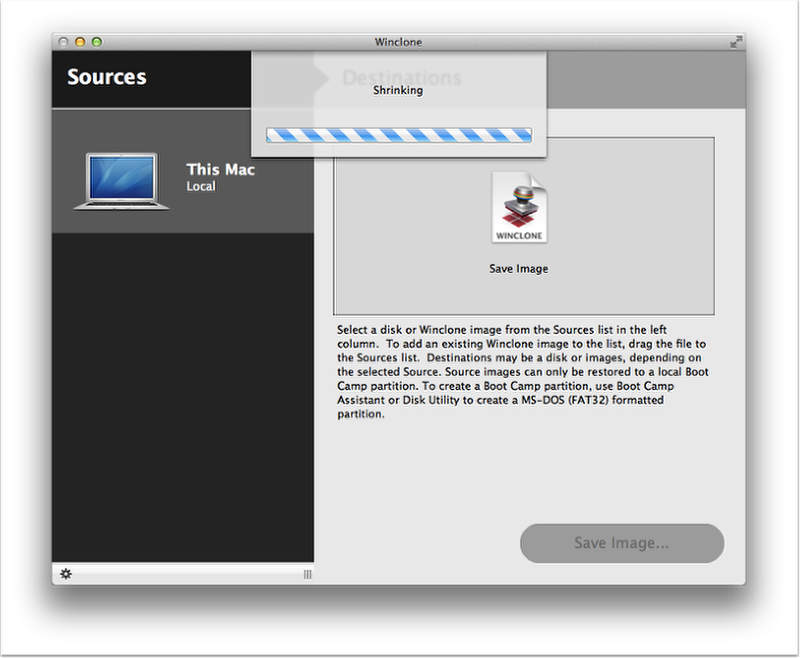 Resize Progress
If you want to check the resizing progress, select Window -> Open Console Log.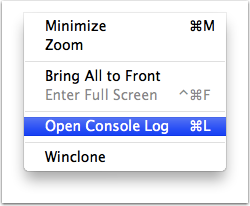 Resize Verification
After the shrink process has completed, there will be two sets of size data next to the Windows volume: the partition size and file system size (highlighted in yellow below). Since the file system has been reduced to only the used space, it no longer matches the size of the partition. Make note of the file system size as the destination Boot Camp will need to be this size or larger for a successful restore.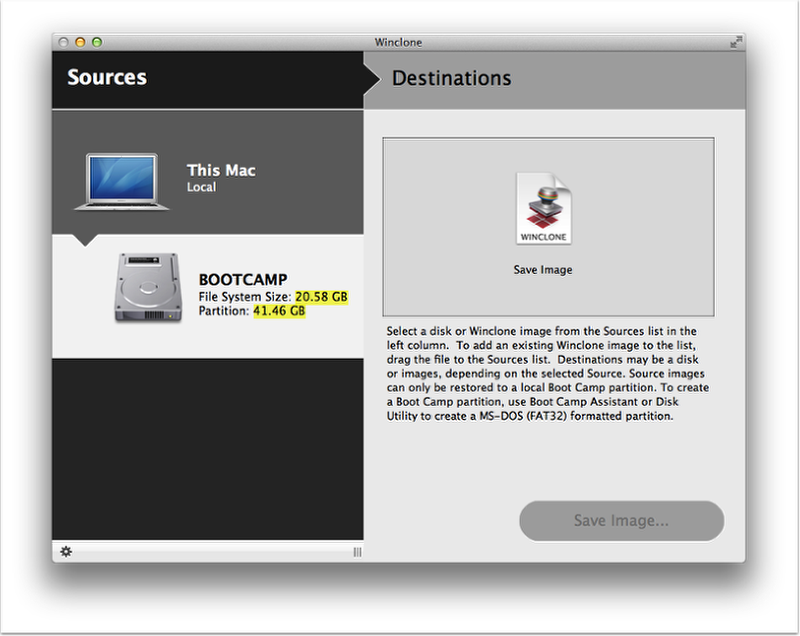 After Creating WInclone Image, Expand File System
Once the image has been created successfully, expand the Windows disk volume's file system back to the original size. The Shrink and Expand Windows file system selections can be found under the Tools menu or in the bottom left corner gear icon. Select Expand Windows (NTFS) Filesystem.
Click OK to confirm resizing the Windows volume. Once the Expand process is complete, the WIndows volume will again display one size which applies to both the file system size and the partition size.